About
About BCG
Block Capital Group is able to maximize opportunities.
BCG are leaders of our trade.
With more than 30 years of success, Block Capital Group is a premier integrated real estate development firm. BCG has unrivaled experience in investment, development, management and property value creation with a worldwide focus.
> SEE PROPERTIES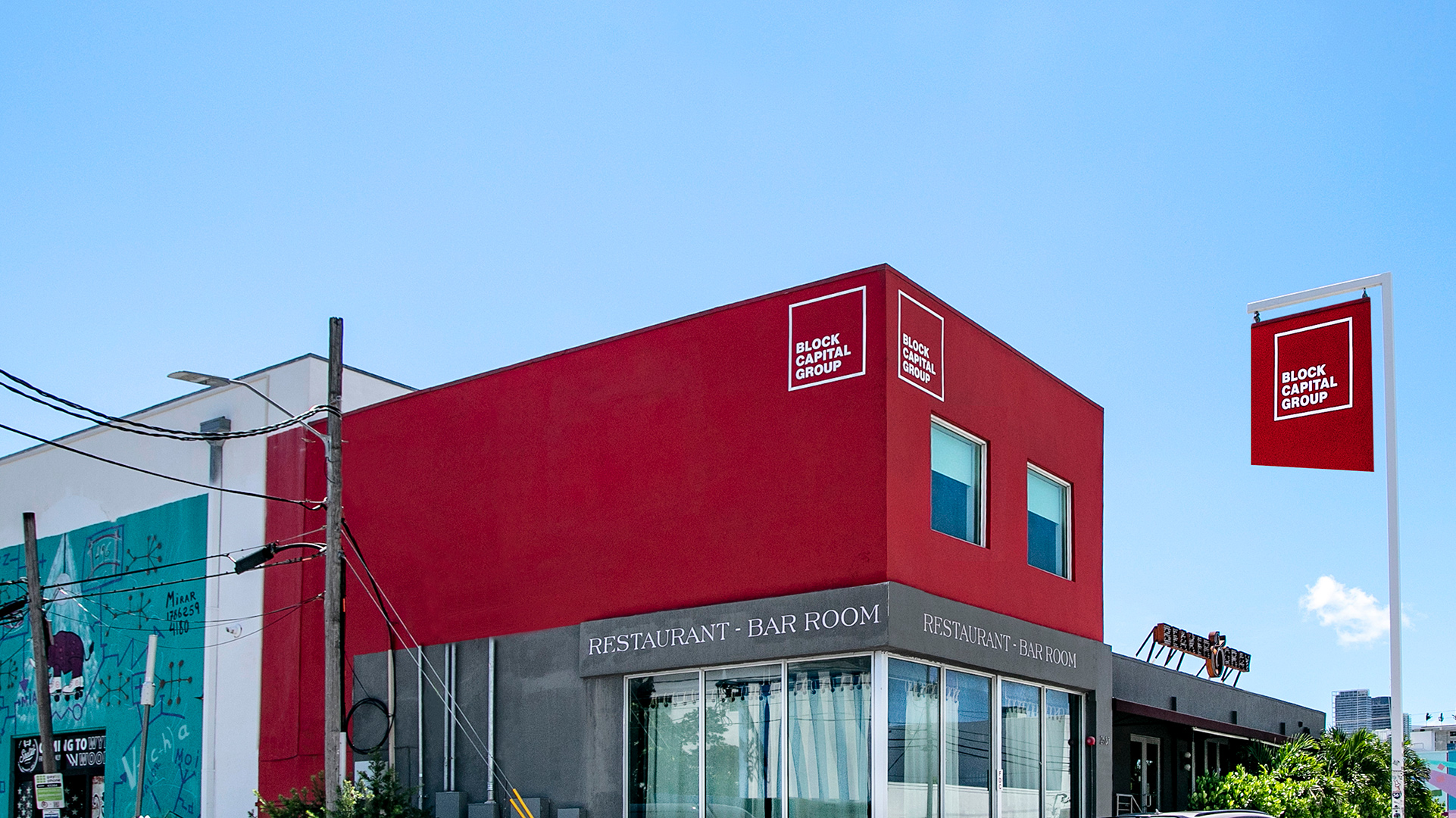 Vision
BCG is founded on a unique entrepreneurial culture and industry-leading expertise. By selecting real estate investments in the most rapidly developing markets at an early stage, BCG is able to maximize opportunities. Bringing unbeatable know-how in repositioning properties; identifying underutilized properties, management, and a low leverage investment approach.
BCG currently manages more than 50 commercial properties and projects in all sectors of real estate, including retail, office building, hotels and residential.
BCG is been proud to expand our operations and value creation process to the quickly growing neighborhood of Wynwood, Miami. This exciting venture has given us the opportunity to work in one of the world's most desirable and exciting locations.
89 NE 27th Street
89 Northeast 27th Street, Miami, FL, USA
218 NW NE 25th Street
218 Northwest 25th Street, Miami, FL, USA
3436 North Miami Avenue
3436 North Miami Avenue, Miami, FL, USA
2601 North Miami Avenue
2601 North Miami Avenue, Miami, FL, USA
2775 NW 3rd Avenue
2775 Northwest 3rd Avenue, Miami, FL, USA
2601 NW 1st Avenue
2601 Northwest 1st Avenue, Miami, FL, USA
310 NW 24th Street
310 Northwest 24th Street, Miami, FL, USA
260 NW 28 Street
260 Northwest 28th Street, Miami, FL, USA
51 NW 26St
51 Northwest 26th Street, Miami, FL, USA
100 NW 25th Street
100 Northwest 25th Street, Miami, FL, USA
295 NW 27th Street
295 Northwest 27th Street, Miami, FL, USA
30 NW 34th Street
30 Northwest 34th Street, Miami, FL, USA
2621 NW 2nd Avenue
2621 Northwest 2nd Avenue, Miami, FL, USA
127 NW 27th Street
127 NW 27th Street, Miami, FL 33127
200 NW 28th Street
200 NW 28th Street, Miami, FL 33127
129 NW 27 Street
129 NW 27 Street,u00a0Miami,u00a0FLu00a033127
3300 North Miami Avenue
3300 North Miami Avenue, Miami, FL, USA